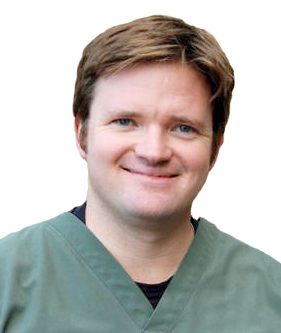 About Dr. Favaloro
Favaloro Family Dentistry operates under the remarkable direction of Dr. Michael T. Favaloro. Dr. Favaloro's family values and regard for professional oral care have helped shape this practice into a reliable, friendly office of dentistry. Dr. Favaloro provides gentle, thorough, conservative dentistry in a relaxed, family environment.
Dr. Favaloro received his Bachelor of Science Degree from the University of Louisiana at Lafayette in 2002, and then his DDS (Doctor of Dental Surgery) from Louisiana State University's School of Dentistry in 2006. He has been practicing preventative dentistry ever since and continues to expand his knowledge of his field through continuing studies. Dr. Favaloro is committed to delivering results that will leave patients smiling.
History of the Practice
Favaloro Family Dentistry was founded in the 1960s by Dr. Michael Favaloro's uncle, Guy Favaloro. Some years later, Guy's brother, "Boyd" Favaloro (Michael's father) bought practice in 1972. Under Boyd's direction, the practice flourished for several decades.
Then in 2008, Michael bought the practice form his dad. Since then, Favaloro Family Dentistry has been bringing its patients the charm of a family-owned and operated business with the innovation of the latest in dental care.
Professional Associations and Memberships
Favaloro Family Dentistry is proud to be a member of:
The American Dental Association
The Louisiana Dental Association
The New Orleans Dental Association (since 2006) 
These professional associations help keep us in touch with the latest industry dental technology and keep us connected to the rest of the dentistry community.